York City Baths Club is a competitive swimming club operating in a variety of pools in York.
We provide great opportunities for swimmers of all abilities, from swimming lessons within our very own learn to swim scheme, through to competitive swimming training within our squad programme. Opportunities do not stop there however, swimmers are able to become involved in masters swimming and water polo.
The club follows the principles of Long Term Development and focuses entirely on the development of the skill in a fun and friendly swimming environment. Swimmers at York City Baths Club compete in a variety of competitions, ranging from graded meets to National Championships. We are extremely proud of our historic achievements – including 5 Olympians to date!
The club has strong links with the City of York Council, York St. John University and a whole host of other swimming programmes across North Yorkshire.
Notices:
YCBC Training Schedule – Thursday 1st December to 8th January inclusive
The Christmas break will run from Friday 23rd December (PM) to Monday 2nd January inclusive (although there may be some sessions for National/Regional/Club on 28th/29th/30th December – details to follow). Furthermore, St Peter's Pool is closing for additional maintenance from 7th December to 7th January inclusive, and we have therefore had to adjust our training schedule over this period so that all squads get access to pool time.
A revised timetable covering the period 1st December to 8th January inclusive can be viewed / downloaded using the link below. Please note in particular the separate listing for sessions on Thursday 22nd December.
YCBC Training Schedule – Thursday 1st December to 8th January inclusive – Click Here
2017 Gala Calendar
The 2017 gala calendar can be viewed by clicking here. (Note that the 2017 gala calendar contains links to the gala calendars from previous years.) Meet dates and associated information packs, conditions, schedules and YCBC entry forms are uploaded regularly, so please get in to the habit of checking it on a regular basis. Upcoming galas are summarised below.
Doncaster Dartes, Swim-along-a-Santa, December 2016
Results can be viewed by clicking here.
City of Bradford, Winter Meet 2016
Closed For Entries
A draft programme is now available to view / download by clicking here.
City of Leeds, Christmas Cracker, December 2016
01/11/2016 – please note that all YCBC entries have been rejected
The City of Bradford Winter Meet 2016 (see above) has been added to the 2016 gala calendar as an alternative
Yorkshire Championships, February 2017
A programme, qualifying times and an entry form are now available to view / download on the gala calendar.
Entries by 9th January 2017
Jorvik Spring Festival, March 2017
A meet pack and an entry form are now available to view / download on the gala calendar.
Entries by 16th December 2016
Masters Competitions
Information about a number of masters competitions are now available to view / download on the gala calendar.

Head Coach
Josh Spencer can be contacted via the following email address: ycbc.headcoach@gmail.com

YCBC Dedicated Page at ProSwimwear:
Buy from ProSwimwear and earn commission for the Club!
ProSwimwear is Europe's largest store for competitive swimwear and training equipment. They offer a great range of products at very competitive prices and regularly promote additional discounts and special offers. The Executive Committee is delighted to be able to announce that the Club has become a member of the ProSwimwear affiliate programme. This means that YCBC will receive commission on every purchase made by a YCBC member. For that association to be made, you must access the dedicated YCBC page on the ProSwimwear website using a special link, which can be activated either by clicking here or by clicking the image below. Happy shopping!




.

Please note that once on the ProSwimwear website, if you bookmark the YCBC page and use that as a future means of access, the YCBC member association will not be made and the club will not receive commission on any purchases you make i.e. for the Club to receive commission on your purchase you must access the Proswimwear website via the special link above.

Latest News:
Yorkshire have won the ASA National County Team Championships for the first time in 14 years under the guidance of a York City Baths Club coach as Team Manager. The victorious team also included two YCBC swimmers.
A team of YCBC swimmers competed in the Yorkshire Winter Short Course Competition at the John Charles Centre for Sport, Leeds, in October.
Two YCBC masters swimmers competed in the ASA National Open Water Festival, held at the Rother Valley Country Park on 24rd and 24th July 2016.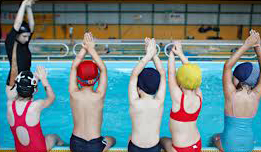 Learn to Swim
We provide a high standard of York based swimming lessons in a safe environment for children of all abilities from 4 years of age.
Our teaching scheme is based on principles of the ASA's National Plan for Teaching Swimming. We focus on the children gaining confidence in the water and having fun whilst developing their technique, skill and stamina.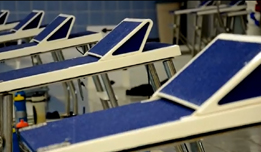 Competitive Training
We offer quality coaching for competitive swimmers, providing a path from our learn to swim programme right through to the highest level of competition.
Our training section consists of 8 training squads that covers all aspects of developing a swimmers needs. Each squad has its own qualified coaches, entry criteria, training times and training locations.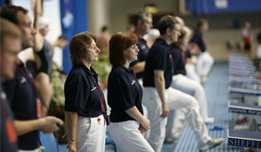 Become a Volunteer
York City Baths Club is heavily reliant upon the support of it's volunteers. Our volunteer base is derived from the local community and is made up of parents, grandparents, swimming teachers and coaches, officials and a number of our older swimmers.
The club require volunteers to fulfil a variety of roles, so there is sure to be something to suit everyone.