York City Baths Club is a competitive swimming club operating in a variety of pools in York.
We provide great opportunities for swimmers of all abilities, from swimming lessons within our very own learn to swim scheme, through to competitive swimming training within our squad programme. Opportunities do not stop there however, swimmers are able to become involved in masters swimming and water polo.
The club follows the principles of Long Term Development and focuses entirely on the development of the skill in a fun and friendly swimming environment. Swimmers at York City Baths Club compete in a variety of competitions, ranging from graded meets to National Championships. We are extremely proud of our historic achievements – including 5 Olympians to date!
The club has strong links with the City of York Council, York St. John University and a whole host of other swimming programmes across North Yorkshire.
Lead Coach (Club Squad) Vacancy:
York City Baths Club currently has a vacancy for a Lead Coach (Club Squad). Further information can be found by clicking here.
To express an interest in this vacancy, please email Alison Pickup (Honorary Secretary): ycbc.secretary@gmail.com
Please note that the closing date for applications is now: Friday 18th November 2016
Notices:
YCBC Club Championships – 21st, 23rd and 26th November 2016
The conditions, a programme of events and an entry form are now available to view / download on the gala calendar.
Entries by Friday 4th November
This is a strict deadline
Masked Halloween Ball
On Saturday 29th October 2016 York City Baths Club will be hosting a Halloween Masked Ball. The event will be held at the Poppleton Centre in the village of Upper Poppleton and is aimed at parents, friends of parents and adult members of the Club.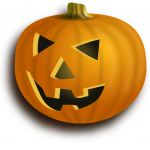 The evening will commence between 19:00 and 19:30 and will consist of a two course meal, raffle and disco. Last orders at the bar will be 23:30, with carriages at midnight. This is a fantastic opportunity to invite your friends and family and enjoy a great night out!
Dress code will be formal evening wear (lounge suit or dinner jacket for the gentlemen, ballgown or cocktail dress for the ladies).
Tickets will be priced at £30 per person and can be purchased in any quantity. However, please note that tables will be made up to accommodate 10 guests, and places will be allocated in order to make up complete tables wherever possible. Every effort will be made to ensure that parties of less than 10 are not separated. To request tickets please email Leigh Creighton at ycbc.events@gmail.com stating the number you require and which squad/hat colour your child swims with. Once your request has been confirmed, we will let you know how you will be able to collect and pay for your tickets.
The raffle will be the primary source of fundraising and we hope that all members will help contribute to the great work all ready underway by our fundraising committee to ensure we have a fantastic array of prizes available on the evening. Further information regarding how you can help will follow.
All proceeds from this event will go towards supporting the activities of the Club.
Teaching Section, October 2016 Speed Awards
Results of the October 2016 Speed Awards can be viewed by clicking through the links below.
October 13th October 2016