York City Baths Club is a competitive swimming club operating in a variety of pools in York.
We provide great opportunities for swimmers of all abilities, from swimming lessons within our very own learn to swim scheme, through to competitive swimming training within our squad programme. Opportunities do not stop there however, swimmers are able to become involved in masters swimming and water polo.
The club follows the principles of Long Term Development and focuses entirely on the development of the skill in a fun and friendly swimming environment. Swimmers at York City Baths Club compete in a variety of competitions, ranging from graded meets to National Championships. We are extremely proud of our historic achievements – including 5 Olympians to date!
The club has strong links with the City of York Council, York St. John University and a whole host of other swimming programmes across North Yorkshire.
THE BIG SWIM 2016
Big Swim Sessions
Teaching Section
All sessions from Tuesday 28th June to Sunday 3rd June, inclusive, will include a Big Swim element. Each lesson will include some continuous swimming for a distance appropriate to the ability level of each group. The remainder of the lesson will comprise structured teaching as usual. Please will parents make sure that children take their sponsorship forms to the sessions so that teachers can sign them at the end of the lesson.
Training Section
Monday 27th June
Junior Club Squad and SwimFit at The Mount
Thursday 30th June
Development Squad and County Squad at St. Peter's
Regional Squad and National Squad at Yearsley
Club Squad at Energise
Swimmers, if you do not usually attend the session selected by your coach, please consider going along this week if you can. The Big Swim is intended to be an all inclusive event, giving all swimmers across the club, from beginners up to our National level qualifiers, the chance to do something together. Please remember to bring your sponsor form with you for your coach to sign at the end of the session.
Parents
Please stay and support our swimmers during Big Swim sessions, and offer to help if needed. Teachers and coaches will need volunteers to tally distances and record totals on swimmer's sponsorship forms.
Sponsorship Form
A sponsorship form can be downloaded by clicking this link.
Sponsorship Money
Swimmers, when all your sponsorship money has been collected, please hand this along with your form to:
Teaching Section – your teacher
There will be prizes for the girl and boy who collect the most sponsorship money.
National Squad – Heather Morris (Bethan's mum)
Regional Squad – Michael Gregory (Oona's dad)
County Squad – Fiona Reilly (Cormac's mum)
Development Squad – Jennifer Hodgson (Coach)
Club Squad – Maria Watson (Diamhin's mum)
Junior Club Squad/Swim Fit – Kathy Jordan/Kate Swainston (Coach)
There will be a group prize for the squad that collects the most sponsorship money.
Remember that all proceeds from the Big Swim will be split equally between York City Baths Club and York Young Carers, where the money will be used to fund summer holiday activities for young carers in York.
Thank You !!
York City Baths Club would like to send a huge thank you to all those either taking part, helping or sponsoring our swimmers. A special mention goes to Anne Brennan for all her hard work behind the scenes.
Notices:
Summer Break 2016
The summer break for all training squads (National, Regional, County, Development and Club, plus all Pathway swimmers) will run from Saturday 6th August to Sunday 21st August, inclusive. Last training sessions before the break will be on Friday 5th August; first training sessions after the break will be Monday 22nd August.
YCBC Autumn Swim Extravaganza 2016
Details of the YCBC annual gala for 2016 are now available to view / download from either the gala calendar or the YCBC Meets page.
Meet license number: 3NE161208
Please note that entries will only be accepted online at www.openmeets.co.uk/entry_sys
2016 Gala Calendar
The 2016 gala calendar can be viewed by clicking here. Meet dates and associated information packs, conditions, schedules and YCBC entry forms are uploaded regularly, so please get in to the habit of checking it on a regular basis. A summary of recent activity is given below.
Yorkshire Winter Competition (25m), Lower Age Groups (9, 10, 11, 12), October 2016
Yorkshire Winter Competition (25m), Upper Age Groups (13, 14, 15, 16 and over), October 2016
The schedule and qualifying times are now available to view / download on the gala calendar.
ASANER Age Group Championships (25m), November 2016
ASANER Senior & Junior Championships (25m), November 2016
The conditions, a schedule and qualifying times are now available to view / download on the gala calendar.
City of Sheffield Summer Meet, July 2016
Entries are now closed
A draft programme can be viewed from a link on this page.
Masters Competitions
Information about a number of masters competitions are now available to view / download on the gala calendar.

Head Coach
Josh Spencer can be contacted via the following email address: ycbc.headcoach@gmail.com

YCBC Dedicated Page at ProSwimwear:
Buy from ProSwimwear and earn commission for the Club!
ProSwimwear is Europe's largest store for competitive swimwear and training equipment. They offer a great range of products at very competitive prices and regularly promote additional discounts and special offers. The Executive Committee is delighted to be able to announce that the Club has become a member of the ProSwimwear affiliate programme. This means that YCBC will receive commission on every purchase made by a YCBC member. For that association to be made, you must access the dedicated YCBC page on the ProSwimwear website using a special link, which can be activated either by clicking here or by clicking the image below. Happy shopping!




.

Please note that once on the ProSwimwear website, if you bookmark the YCBC page and use that as a future means of access, the YCBC member association will not be made and the club will not receive commission on any purchases you make i.e. for the Club to receive commission on your purchase you must access the Proswimwear website via the special link above.

Latest News:
Swimmers, coaches and parents from a York club will be cheering on Team UK with extra pride as the 2016 Invictus Games opens in Orlando, USA, on Sunday 8th May 2016.
Three York City Baths Club swimmers achieved a nine medal haul at the British Masters and Senior Age Group Championships, held at Ponds Forge, Sheffield, from 1st to 3rd April 2016.
Millie Vincent Johnston, who swims three times a week with York City Baths Club, took on the Sports Relief 10k challenge, to swim 400 lengths over 12 days.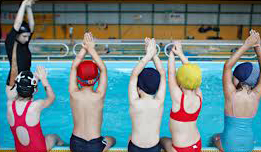 Learn to Swim
We provide a high standard of York based swimming lessons in a safe environment for children of all abilities from 4 years of age.
Our teaching scheme is based on principles of the ASA's National Plan for Teaching Swimming. We focus on the children gaining confidence in the water and having fun whilst developing their technique, skill and stamina.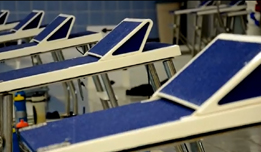 Competitive Training
We offer quality coaching for competitive swimmers, providing a path from our learn to swim programme right through to the highest level of competition.
Our training section consists of 8 training squads that covers all aspects of developing a swimmers needs. Each squad has its own qualified coaches, entry criteria, training times and training locations.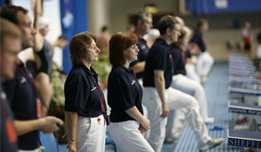 Become a Volunteer
York City Baths Club is heavily reliant upon the support of it's volunteers. Our volunteer base is derived from the local community and is made up of parents, grandparents, swimming teachers and coaches, officials and a number of our older swimmers.
The club require volunteers to fulfil a variety of roles, so there is sure to be something to suit everyone.