York City Baths Club is a competitive swimming club operating in a variety of pools in York.
We provide great opportunities for swimmers of all abilities, from swimming lessons within our very own learn to swim scheme, through to competitive swimming training within our squad programme. Opportunities do not stop there however, swimmers are able to become involved in masters swimming and water polo.
The club follows the principles of Long Term Development and focuses entirely on the development of the skill in a fun and friendly swimming environment. Swimmers at York City Baths Club compete in a variety of competitions, ranging from graded meets to National Championships. We are extremely proud of our historic achievements – including 5 Olympians to date!
The club has strong links with the City of York Council, York St. John University and a whole host of other swimming programmes across North Yorkshire.
YCBC Dedicated Page at ProSwimwear
Buy from ProSwimwear and earn commission for the Club!
ProSwimwear is Europe's largest store for competitive swimwear and training equipment. They offer a great range of products at very competitive prices and regularly promote additional discounts and special offers. The Executive Committee is delighted to be able to announce that the Club has become a member of the ProSwimwear affiliate programme. This means that YCBC will receive commission on every purchase made by a YCBC member. For that association to be made, you must access the dedicated YCBC page on the ProSwimwear website using a special link, which can be activated either by clicking here or by clicking the image below. Happy shopping!




.

Please note that once on the ProSwimwear website, if you bookmark the YCBC page and use that as a future means of access, the YCBC member association will not be made and the club will not receive commission on any purchases you make i.e. for the Club to receive commission on your purchase you must access the Proswimwear website via the special link above.

Notices:
Presentation Day
York City Baths Club will hold its Presentation Day at the Post Office Social Club, 26 Marygate, York on Sunday 8th March 2015, 1.30pm – 5.00pm. Everyone is welcome!
Events Calendar
A number of 2015 gala dates, including speed award events, have been added to the events calendar. Please note that further information (e.g. programmes and meet conditions) will be added when available. Identified B/C grade galas will also be added when they are advertised by the hosting clubs. Any questions or queries should be directed to the Club's Gala Secretary, Jo Rooke, who can be contacted by email, ycbcgalasec@btconnect.com.
YCBC Club Championships 2014
Results …
Monday 8th December 2014 results can be viewed by clicking here.
Wednesday 10th December 2014 results can be viewed by clicking here.
Sunday 4th January 2015 first session results can be viewed by clicking here.
Sunday 4th January 2015 second session results can be viewed by clicking here.
6/7 year old results can be viewed by clicking here.
YCBC Regional Qualifier Meet 2014
Saturday Results …

Session 1 results can be viewed by clicking here.
Session 2 results can be viewed by clicking here.

Sunday Results …

Session 3 results can be viewed by clicking here.
Session 4 results can be viewed by clicking here.

Photos …

The DE Photo portfolio from the meet can be accessed using the following link: www.dephoto.biz/ycbc
Please use the event code: creighton
You may need to login/register with DE Photo first at the www.dephoto.biz front page.
Please call 0333 600 0120 if you have any problems.
YCBC Summer Break 2015
For all training squads, the Summer Break 2015 will run from Monday 10th August to Monday 24th August, inclusive.
Final training sessions before the break – Sunday 9th August.First training sessions after the break – Tuesday 25th August.

Latest News:
The YCBC Executive Committee is delighted to announce that Anna Nicholson will take on the coaching service provision for Regional Squad with immediate effect. Anna has latterly been Assistant Coach for National Squad, which has provided her […]
Regional Squad said goodbye to their coach, Carl Cockcroft, this week. Carl had been with the club for 18 months and helped many of his team to achieve Yorkshire and Regional success, as well as preparing them […]
York City Baths Club masters swimmer Emma Wills smashed the British Record in the ladies 35 to 39 years 200m freestyle (short course) last month. Emma's time of 2.12.11 was faster than the previous record which had […]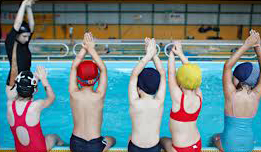 Learn to Swim
We provide a high standard of York based swimming lessons in a safe environment for children of all abilities from 4 years of age.
Our teaching scheme is based on principles of the ASA's National Plan for Teaching Swimming. We focus on the children gaining confidence in the water and having fun whilst developing their technique, skill and stamina.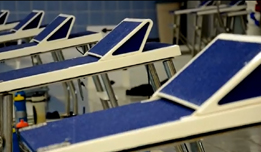 Competitive Training
We offer quality coaching for competitive swimmers, providing a path from our learn to swim programme right through to the highest level of competition.
Our training section consists of 8 training squads that covers all aspects of developing a swimmers needs. Each squad has its own qualified coaches, entry criteria, training times and training locations.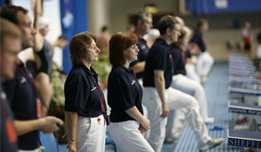 Become a Volunteer
York City Baths Club is heavily reliant upon the support of it's volunteers. Our volunteer base is derived from the local community and is made up of parents, grandparents, swimming teachers and coaches, officials and a number of our older swimmers.
The club require volunteers to fulfil a variety of roles, so there is sure to be something to suit everyone.