Training Update – The summer break will mean NO TRAINING sessions Mon 11th August – Mon 25th August – inclusive
Due to annual maintenance – No Teaching sessions at New Earswick pool Fridays 29 August or 5 September
York City Baths Club is a competitive swimming club operating in a variety of pools in York.
We provide great opportunities for swimmers of all abilities, from swimming lessons within our very own learn to swim scheme, through to competitive swimming training within our squad programme. Opportunities do not stop there however, swimmers are able to become involved in masters swimming and water polo.
The club follows the principles of Long Term Development and focuses entirely on the development of the skill in a fun and friendly swimming environment. Swimmers at York City Baths Club compete in a variety of competitions, ranging from graded meets to National Championships. We are extremely proud of our historic achievements – including 5 Olympians to date!
The club has strong links with the City of York Council, York St. John University and a whole host of other swimming programmes across North Yorkshire.
York City Baths Club is a Swim 21 Accredited Club.
Latest News:
York City Baths Club was represented by 26 swimmers from its Development, County and Regional Training Squads, at the recent Kingston upon Hull Swimming Club End of Season Gala, over the weekend of 5th/6th July at Ennerdale […]
We extend congratulations to 10yr olds Samuel Pickup and Toby Mayfield as they secured ASANER Winter Qualifying Times at the 2014 B Grade Meet hosted by City of Leeds Swimming Club, at John Charles Centre for Sport, […]
Lucy Nicholson came Joint First – a remarkable feat in itself for two swimmers to go the distance of 1500m in open water and still have nothing between them – in last weekend's North East Regional Open […]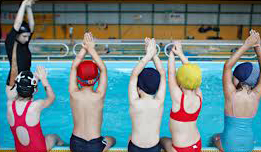 Learn to Swim
We provide a high standard of York based swimming lessons in a safe environment for children of all abilities from 4 years of age.
Our teaching scheme is based on principles of the ASA's National Plan for Teaching Swimming. We focus on the children gaining confidence in the water and having fun whilst developing their technique, skill and stamina.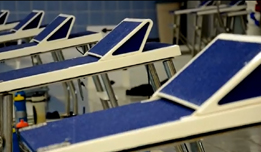 Competitive training
We offer quality coaching for competitive swimmers, providing a path from our learn to swim programme right through to the highest level of competition.
Our training section consists of 8 training squads that covers all aspects of developing a swimmers needs. Each squad has its own qualified coaches, entry criteria, training times and training locations.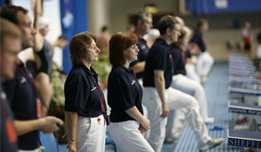 Become a volunteer
York City Baths Club is heavily reliant upon the support of it's volunteers. Our volunteer base is derived from the local community and is made up of parents, grandparents, swimming teachers and coaches, officials and a number of our older swimmers.
The club require volunteers to fulfil a variety of roles, so there is sure to be something to suit everyone.