York City Baths Club is a competitive swimming club operating in a variety of pools in York.
We provide great opportunities for swimmers of all abilities, from swimming lessons within our very own learn to swim scheme, through to competitive swimming training within our squad programme. Opportunities do not stop there however, swimmers are able to become involved in masters swimming and water polo.
The club follows the principles of Long Term Development and focuses entirely on the development of the skill in a fun and friendly swimming environment. Swimmers at York City Baths Club compete in a variety of competitions, ranging from graded meets to National Championships. We are extremely proud of our historic achievements – including 5 Olympians to date!
The club has strong links with the City of York Council, York St. John University and a whole host of other swimming programmes across North Yorkshire.
STOP PRESS: New YCBC Club Kit now available!
We are excited to introduce a fresh new kit for you to wear when representing your club! The new collection of Club Kit has been designed specifically for YCBC by Kukri, and we hope that our squad swimmers will enjoy wearing it. The new kit will give us a more visible identity as a club, both at galas and to the general public.
To find out how to order the new club kit please click here
STOP PRESS: York City Baths Club's Harry Devlin selected for the British Swimming Team heading to the European Junior Championships in Israel
To find out more about Harry's amazing achievement please read the full article.
STOP PRESS: Next Teaching Section Speed Awards Thursday 6th July
The time trials will take place at St Peter's pool 6:30 – 7:30
York City Baths Club, Autumn Swim Extravaganza 2017
16th-17th September 2017 at John Charles Center for Sport, Leeds
Level 3 Short Course
The meet conditions, programme, upper limit entry times and ENTRY FORM are now available to view / download on the gala calendar.
Please note the closing date for YCBC entries is Friday 30th June 2017
Club Notices:
We now have a new club notices page for important club information, changes to timetables and general notifications.
Please click the link below to find out more about:
An appeal for volunteers in our Teaching Section
Summer Break 2017
The nearly end of season party
Save the date: 8th July 2017
After the success of the YCBC Christmas Party, we are pleased to announce that we will be hosting a 'Nearly End of Season' party on the 8th of July at Poppleton Sports Club.
(Location: www.poppletoncentre.org.uk/find-poppleton-centre).
We would appreciate it if you could put the date in your diaries and support the event for an evening of fun and celebration.
2017 Gala Calendar
The 2017 gala calendar can be viewed by clicking here. (Note that the 2017 gala calendar contains links to the gala calendars from previous years.) Meet dates and associated information packs, conditions, schedules and YCBC entry forms are uploaded regularly, so please get in to the habit of checking it on a regular basis. Upcoming galas are summarised below.
Upcoming Gala's
Bridlington Swimming Club A/B/C Grade Meet, July 2017
We understand there is a revised race day schedule, to that initially advertised. If this affects your ability to race please speak to your coach. Click here to download the Revised Meet Pack
Closed For Entries
Rotherham Metro, A/B Grade, July 2017
A meet pack and entry form are now available to view / download on the gala calendar.
Draft Program
Closed For Entries
Meet Full
Masters Competitions
Information about a number of masters competitions are now available to view / download on the masters gala calendar.
Latest News:
Swimmers from four of our training squads (County, Club, National and Regional) competed in the Harrogate Summer Graded short course meet. For most swimmers who raced this was the first short course competition of 2017. The meet […]
Over the final two weekends in May, 18 York City Swimmers competed at the Swim England NER Championships. This event for many swimmers is the highest level meet of the season and is fiercely competitive. It was […]
Nathan Carrington, Development Squad swimmer, made his debut at GB Deaf National Championships at the national swimming centre in Loughborough. After an amazing day of competition Nathan walked away with 2 golds and 1 silver.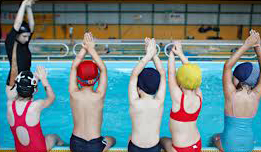 Learn to Swim
We provide a high standard of York based swimming lessons in a safe environment for children of all abilities from 4 years of age.
Our teaching scheme is based on principles of the ASA's National Plan for Teaching Swimming. We focus on the children gaining confidence in the water and having fun whilst developing their technique, skill and stamina.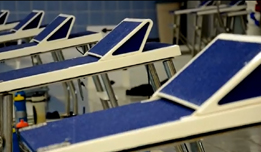 Competitive Training
We offer quality coaching for competitive swimmers, providing a path from our learn to swim programme right through to the highest level of competition.
Our training section consists of 8 training squads that covers all aspects of developing a swimmers needs. Each squad has its own qualified coaches, entry criteria, training times and training locations.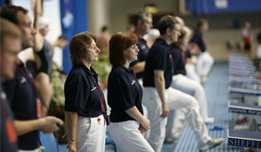 Become a Volunteer
York City Baths Club is heavily reliant upon the support of it's volunteers. Our volunteer base is derived from the local community and is made up of parents, grandparents, swimming teachers and coaches, officials and a number of our older swimmers.
The club require volunteers to fulfil a variety of roles, so there is sure to be something to suit everyone.